Where Do I Start?
Organizing your home can be a daunting task, but it doesn't have to be. Sometimes, doing the little things can help make your home look more inviting and give potential buyers a clearer vision of how nice your home is. Here are a few easy but important ways to start organizing and decluttering your home in preparation for open houses and showings. Not only will this make your home more attractive to buyers, but it will also help you get into the mindset of a seller.

Tidy the Front & Back Yard
Let's begin the organizing process by tidying up any outdoor space you have. This will be the first thing buyers see when they approach your home, so it is crucial to make a great first impression. Extensive landscaping is not needed; instead, doing simple things like raking leaves, sweeping the walkway, trimming bushes, and putting away items like bikes can all make a big difference. If you have extra time, think about adding flowers or potted plants to your deck or walkway, or placing garden decorations to brighten up the yard. This can add personality and color to your outdoor space, making it even more appealing to buyers.
Clean Up Your Entryway
As we move into the home, the first thing potential buyers will notice is the decor and furniture, as well as how clean the home is. They will imagine what the home could look like when they move in, so it is crucial to present your home in the nicest way possible. Make sure to organize and display the items in your entryway, such as shoes, coats, and keys, in a neat way. You can also add nice touches like a welcome mat or a decorative sign at the front door to help give your home a warm and welcoming feeling.

Showcase the Heart of the Home: The Living Room
The living room is often called the "heart of the home" since it is usually in the center of the home and is where residents spend a lot of their time together.  To organize this space, start by removing unnecessary items and arranging the furniture in a way that makes the room feel spacious and inviting. If you have any items on display, you can put them together on coffee tables or shelves for a more cohesive look. Show off personal items and kick-knacks but be careful not to clutter the space. Add flowers or green plants to give a fresh and lively feeling to the room. Make sure to dust off and clean any dirty surfaces.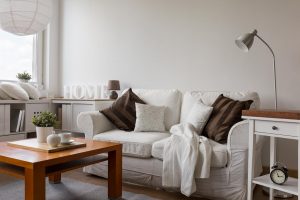 Organizing the Kitchen
The kitchen is sometimes the main room a potential buyer gets excited about, so it is very important to make it look as clean and organized as possible. This can be difficult because of how often the kitchen gets used, but by decluttering all of your counters and shelves, cleaning all surfaces including the sink, stove, and refrigerator, and making sure all of your dishes and cookware are neatly organized, you can make such a huge difference in the way your kitchen appears.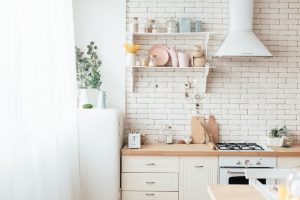 Bedrooms & Bathrooms
To organize your bedrooms and bathrooms, you should start by figuring out where everything goes. It is important to have a designated place for all of your items so that you know where things should be and you can easily find them. This is also going to be crucial when you sell your home and move out, as you will already be in an organized mindset. Before any showings or open houses, make sure your beds are made, and that all clothing, shoes, and other personal items are put in closets or in their designated spots. You can also remove excess furniture which will give the room a more spacious look. It is important to clean off any surfaces in your bathrooms and have them free of mold or mildew. You should also put away any toiletries and personal items neatly.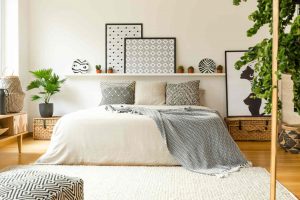 Still Have Questions?
Please reach out to us! We would love to talk to you, get a coffee, explore Whatcom County, etc. Call us at 360-922-0102 and email [email protected]. Or, you can always click on our Contact page,  or the "I Want To Buy" and "What is My Home Worth" buttons on the home page.